Our "PoleBody Complete Home Edition" is a great selling product in ClickBank with an EXTREMELY low refund rate.  I seriously only get about 3-5 refund requests PER YEAR!

It's Important To Join Our Newsletter For Maximum Profit & Better Results
We are always expanding RAPIDLY - heck we can hardly keep up with our own expansion it moves so quick.
This always mean more affiliate sales opportunities for you in the future.
The only way we can let you know about bigger and better affiliate sales opportunities as we grow is through our private affiliates only newsletter.
Reasons to Join:
Inside Tips on the hottest selling products in our shop so you can focus your efforts more efficiently.
Offers to our upcoming products, including up-sell products.
When more resources such as graphics become available you are the first to know.
New sales, discounts, and promotions
Contests with great prizes
New tools, tips, and ideas and more!
Lastly but most importantly, it keeps us connected because we are a team now : )
Take the Time Now and Sign Up Below!
Affiliate News, Updates, Promotions, and Notices
100% privacy and would never spam you
Pricing and Commission
At this time, we only offer an affiliate program for our Online Pole Dancing Lessons.
Here's what you could make based on the commission structure if each sale stayed a member for 12 months.
1 sale @ 75% = $47  = $35.25
2 sales @ 75% = $47 = $70.50
5 sales @ 75% = $47 = $176.25
10 sales @ 75% = $47  = $352.25
We also have a membership area that we plan to promote as a back end product in the near future!  We will be offering 50% commission for this recurring product, meaning you will make 50% for as long as they are a member!  Please sign up for our affiliates newsletter to get notice of this launch.
Affiliate Links & General Info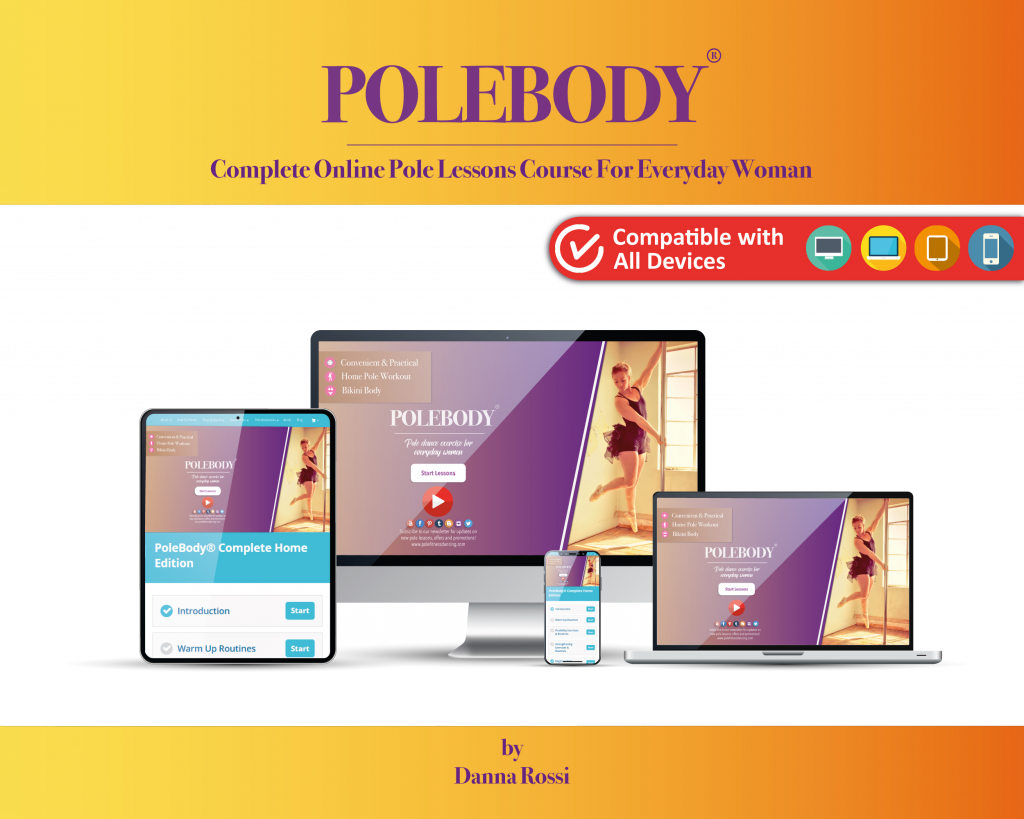 URL: https://www.PoleFitnessDancing.com/lesson-2
Affiliate Payout: 75% of $47 + Backend
Affiliate Hop Link: http://YourClickbankID.polefit.hop.clickbank.net
If you don't have a Clickbank account, sign up here
How To Sign Up

Clickbank is the 3rd party processor that handles all of the orders and credit card processing. Clickbank also mails out your commission checks directly.
If you don't already have a Clickbank account, simply sign up using the link below and fill in the necessary information.
You'll be able to create your own unique clickbank account name (nickname) , this is your "personal ID" that will be used in your affiliate links.
After you have signed up for your Clickbank account you can move to step 2
Click Here To Create Your Free Clickbank Account
(Opens in a new window)
Generating Your Affiliate Links

Now you have signed up with Clickbank, you can create your special unique affiliate links also called Clickbank Hoplinks.
This link is the tracking link you will be using to send traffic to the PoleBody® Complete Home Edition Pole Dancing Lessons sales page.
You have two ways of doing this, you can do it the easy way by just using the :
You can use the ClickBank Affiliate Hoplink generator in the Clickbank marketplace
OR, you can create them the manual way as follows:
Simply remove the "XXXXX" from the link below and replace it with your Clickbank nickname.
http://XXXX.polefit.hop.clickbank.net
For example, if your Clickbank nickname is "cats" then your link will look like this
http://cats.polefit.hop.clickbank.net
Now whenever somebody clicks on your link, it automatically forwards them to my website. Any orders placed within 60 days of you sending us the visitor results in you getting paid your commission. It's a simple as that.
Banners, Links, Swipes, and Other Useful Affiliate Tools
Experience Our Product To Write Genuine Reviews
We allow our affiliates to take a FREE tour of the "Home Pole Dancing Lessons For Everyday Women".
We want you to have the power to be genuine and honest in your selling practices.  And hey, I am human and not perfect – if you find something you feel needs improved, please let me know!
You must be a confirmed affiliate in our newsletter to take a tour. Please sign up for our affiliate newsletter and then send me an email requesting the link to tour the product at [email protected]

Suggested keywords & key phrases:
Pole Dancing Lessons Online, Online Pole Dancing Lessons, Pole Dancing Classes, Pole Dancing Exercises, Pole Dancing For Fitness, Pole Dancing Workout At Home, Pole Dancing Workout, Pole Dancing For Fitness, Learn How To Pole Dance At Home, How To Get Into Pole Dancing, Pole dancing for exercise, pole dancing for beginners, pole dance routines.
Banners:
Use these banners on your website to send your visitors through your Pole Fitness Dancing affiliate links. You'll get the best results if you put these banners near the top right of your website so they will be visible even if your visitors don't scroll down the page.
More Coming Soon!
Emails:
Use these emails to contact your audience and send visitors through your Pole Fitness Dancing affiliate links. You'll get the best results if you add these emails to your autoresponder sequence. If you don't have an autoresponder sequence then you can sign up for an account with Get Response, Aweber or MailChimp (free).
Templates Coming Soon!
CONTACT
If you have any further questions or concerns, please use the form below to join our affiliate newsletter.   Once you join, you will be sent a private email to our affiliate manager.
Don't worry, we won't spam you.  It's just our way of controlling Internet Spam generating from posting emails address's visible for everyone to see.
Affiliate News, Updates, Promotions, and Notices
100% privacy and would never spam you
TERMS OF SERVICE NOTICE: Your affiliate advertising must NOT include any content that is deceptive, misleading, untruthful, unsubstantiated, or otherwise fails to comply with applicable federal and state consumer protection laws, regulations, and guidelines. Affiliates may also not run ads on Google Adwords (or any Google property), bid on "PoleFitnessDancing.com" based keywords, use the term "PoleFitnessDancing.com" in any pay per click ads, use any terminology in ads or landing pages that are similar to "scam" or "fraud," or create customer incentives for purchasing PoleFitnessDancing.com (through cash rebates or 3rd party bonus offers). Affiliates are forbidden from creating webpages, social media pages or accounts that falsely represent themselves as the creators or owners of PoleFitnessDancing.com.  All affiliates (regardless of their country of domicile) MUST be in compliance with all applicable laws, regulations, and guidelines, including without limitation the Federal Trade Commission Act ("FTC Act"), the Controlling the Assault of Non-Solicited Pornography and Marketing Act of 2003 ("CAN-SPAM Act"), Federal Trade Commission ("FTC") regulations and guidelines implementing the FTC Act and the CAN-SPAM Act, the FTC's Guides Concerning the Use of Endorsements and Testimonials in Advertising ("FTC Testimonials Guide"), the National Advertising Division decisions of the Better Business Bureau, and other federal and state consumer protection laws, regulations, and guidelines. *** Any affiliate caught breaking any of these terms will be banned immediately without hesitation, and will not be eligible for reinstatement. ***