Pole Dancing Lessons Online
Learn How To Pole Dance From Home! These Online Pole Lessons Are A Great Pole Dancing Workout, Guaranteed To Leave You Feeling Sexy, Fit, and Toned – Quick!
These Easy-To-Follow, Step-By-Step Online Video Lessons can be instantly accessed and played on ANY mobile device, TV, Ipad, phone, or any place there is an Internet Connection!
Danna's Lessons Are Great!
I purchased a course to Danna'a web lessons last fall, and have really benefited from them! Although I own a pole with both static and spinning capability, I belong to a studio that only has static poles, so I've had to rely on online material to learn how to use the spinning mode. Danna's tutorials have been super helpful, and I find that I actually prefer the spinning mode. I'm getting ready to compete in the Southeast Pole competition in Florida as a Level 1 amateur, and I'm going to use both the spinning as well as the static pole, largely thanks to Danna's videos. I'm 56 years old and competing in the oldest age group, so I figure if I just show up without a heart monitor I'll get some applause. ?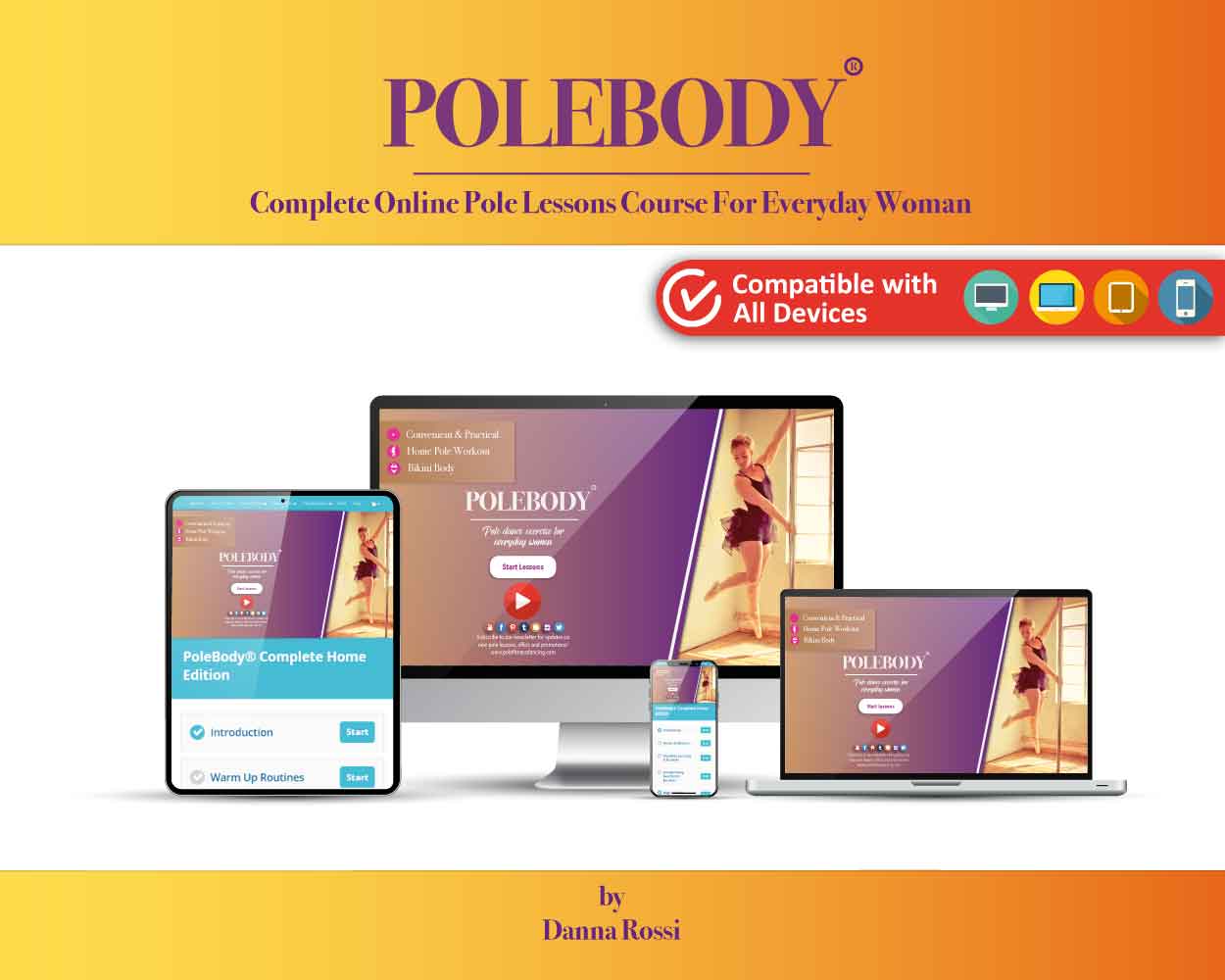 These Online Pole Dancing Lessons are perfect for everyday men and women to learn how to pole dance at home for fitness.
You will learn how to do basic to advanced pole dancing moves by learning pole dancing routines to music!
It's so much fun, it won't feel like a workout at all!
Complete with lessons for full-figured, ultra basic beginners all the way up to advanced levels like inverting spins and the inside leg hang.
Suitable for the Everyday Moms. Excellent for beginners who want to start pole dancing for a workout at home.
Purchase a pole dancing pole kit (any brand) including an X Pole for your home and get the "Beginners Online Pole Dancing Lessons" included.
All of the pole dancing poles (including portable and permanent) come in a kit with FREE beginner lessons.
If you already know how to do some beginner pole dance moves, tricks, and spins but your are not sure how to put them together in a structured routine or workout on a day by day basis, the 30 Day Beginner Challenge will walk you through each day!  Full of Fun Pole Dance Routines and lots more!  If you already own the PoleBody Complete Home Edition, this will bring you fresh NEW routines as well as more creative ways to turn your pole lessons into a fun workout for life!
Already Have A Pole?

You can purchase the same "Pole Lessons For Beginners" that we normally include with a dance pole kit separately.
Get a strong DANCERS core!
Regular crunches and ab routines can be BORING!!!!
The online ab workout lessons put an abdominal strengthening routine into a DANCE so you don't feel like you are counting repetitions anymore!
DANCE your way through this abdominal routine and take it to the gym too!
Or start small by purchasing our Vbook (Vbook is an Ebook that contains videos) "Professional Tips for Beginner Pole Dancers" and get access to 3 pole dance routines that are EXCLUSIVE to the VBook and found no where else on my site.
You can never get enough pole dance routines in your life! This is a very reasonable option and a fun way to start pole dancing today!
Get everything from proper form, eating and dieting tips to burn fat, pole dance routines, exercises and much more!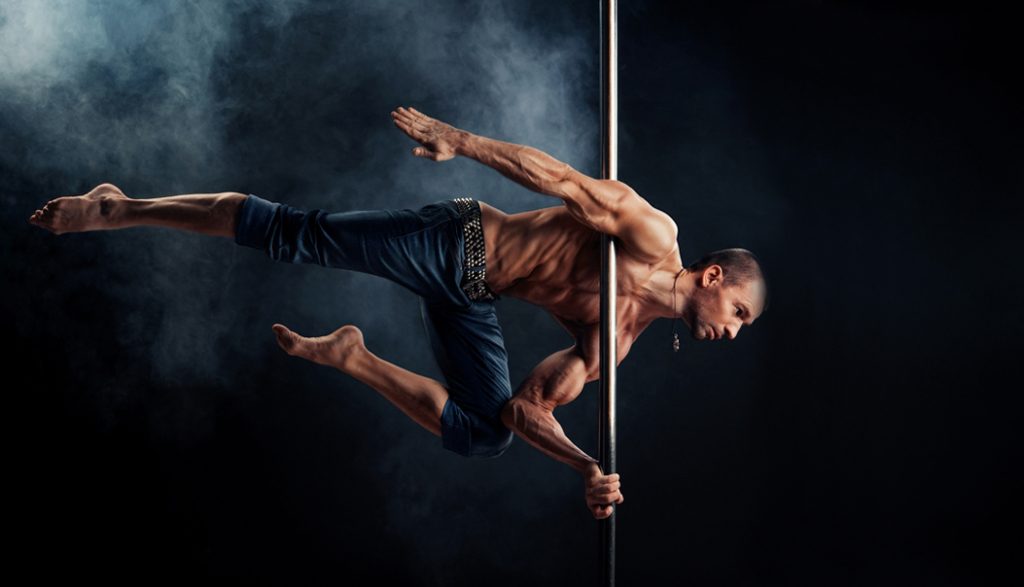 Are you ready for some advanced and more competitive pole dance training for men?
These online pole dancing lessons are taught by a male teacher and geared for pole dancing for men.
Men are typically stronger and can handle more advanced moves a lot faster than woman.
These lessons are sure to please any man who wants to pole dance for fitness or competition!
Are you looking to become a fitness competitor and want to train with national competitors who have placed gold in their division?
Then look no further, train to compete with this complete training for fitness professionals and enthusiasts!
A complete online course to take you from A to Z with competitive professional guidance.