Today I decided to do a video review of the Pole Star Pole Dancing Pole.
They offer a free dance bag to carry their portable pole dancing pole.
For a long time I have been trying to provide my customers with a dance pole that is REALLY Good Quality with a pole dance bag, however, it has been very complicated and unsuccessful so far because it costs a lot of money in metal materials to make a quality dance pole that is safe for home use.  It costs, even more, money to have one made with the added safety features that make the pole a lasting investment, not something that will quite spin or bend after a few months of use.
So I thought to myself, "well, maybe I will sell the Pole Star Pole instead of what I have in stock" …
So……  I bought a Pole Star Pole to review and here is what I found – YOU WON'T BELIEVE IT!!!!
To some up the video in words, here is what I found:
What I didn't like:
1. The base was very poor quality and the bearings were so bad that the pole wouldn't even spin very well.
2. They falsely advertise that they include an install DVD and they don't.  It a fake red card that says to go to www.polestarpole.com.  When you do, it forwards you to their YouTube channel where they have taken my video and used it to help their own customers install the Pole Star pole.  They never asked my permission and I have nothing to do with the Pole Star Pole Company.  As a result, I have removed the video from YouTube.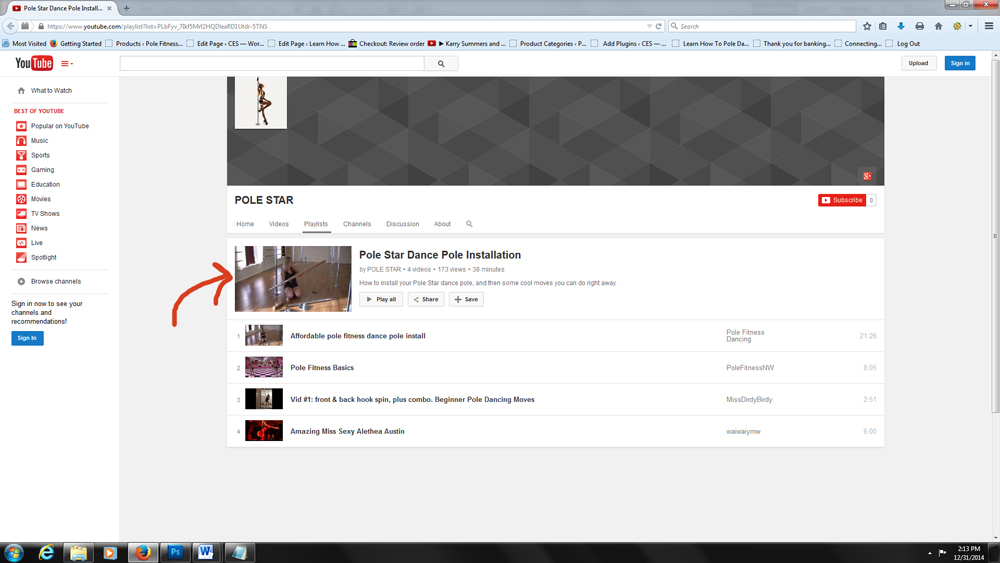 3. I think companies should act ethically good with good positive intentions for all involved.  Using my videos without my permission seems really fraudulent and sneaky!  Plus they use other people's videos too and I doubt they asked their permission.  Why don't they create their own install video??  On the flip side, it was a very good video and I am honored they liked it so much 🙂
4. There were some chatter marks on the dome and some thin metal on the adjuster cover.
5. The portable dance pole bag zipper broke the first time I used it and I didn't even apply much pressure.  I'm not sure the dome would really fit in the bag.  Will the straps on the bag break if I attempt to carry the pole around in it???  Hmm..
6. The shipping packaging was a little shady but doable – they just threw the pieces loosely in there and that's not normal for any good or poor quality portable dance pole.  Nothing was damaged though, just a dented cardboard tube.
What I did like:
1. The pole was made of decent metal, it didn't look like it was the kind that is thin and would bend during inverting – however , ue to the bad base, I never did get to try it and see for sure.
2. It had the extra wide dome to support 2 ceiling joists.
3. Had a metal adjuster cover nut, the adjuster bar rotated well.
4. I couldn't test the quality of the pole chrome by using it because I don't feel it's worth installing a dance pole in my house if it won't spin right.  It's a waste of my time.
Long story short, this Pole Star pole doesn't have ALL the great features my affordable no brand pole has like great bearings, solid joints, a supported base stem, 2 year warranty and so on … so I'm going to keep selling my affordable no brand and not give up quality for the sake of a cool portable pole dancing bag.  I had to look though!!
Getting a good quality pole dancing pole for your home really depends on you and your individual situation.  Not every needs to buy a professional level grade pole, but you do need to be sure that whatever you buy is safe for home use. Here are some more tips about how to spot a good pole when you see one.
If you liked this, you can read about more pole dancing pole reviews here >>